Trout Unlimited
Water partners
Boosting flows, fisheries and the West's water future through agricultural partnerships
A River's Reckoning
"A River's Reckoning"—a new film from Trout Unlimited and American Rivers—tells the story of fifth-generation rancher Paul Bruchez's awakening to river conservation and his family's ranch legacy when drought and water diversions deplete the Colorado River and threaten the ranch's operations. Paul and his brother rise to meet these challenges, working with neighbors, conservation groups like Trout Unlimited and other partners to find creative solutions that enhance their irrigation systems while restoring trout habitat in the Colorado River. It's an inspiring story of family, grit and stewardship.
The Ballad of ILVK
or, How some ranchers and others got together and renewed a river
By Paul Bruchez
The Colorado River runs through the heart of my family's ranch near Kremmling, Colorado, where I live and work, so we have firsthand knowledge of the importance of water. Our family's irrigated meadows and livestock operation depend on it, and it's the common currency of both our local agriculture and recreation economy.
That's why, over the years, it's been so hard for me to see the river sharply decline. For decades, water utilities on the Front Range have been pumping water from the Upper Colorado, leading to devastating impacts on the health of the river. Lower flows spiked water temperature and silted in the river bottom. This smothered bug life, damaging the river ecosystem and what had been a world-class trout fishery.
Agriculture also suffered as river levels dropped. My family and other ranchers in the valley saw irrigation pumps left high and dry and our operations unsustainable.
Another important part of our economy is recreation. Besides helping on the family ranch, I'm also a fly-fishing guide here in the valley, and it became clear to me that a restored river could be a much more valuable asset for our community and state.
A few years ago, I saw an opportunity to fix our irrigation problems while also improving river and wildlife habitat. My family's ranch is in one of most intact traditional agricultural communities remaining in Colorado, but like most ranchers, we're independent folks. In a pinch, though, we know we can count on each other, so when those of us on the land got together to talk about the river, we agreed on the need for action and started looking for partners.
Read more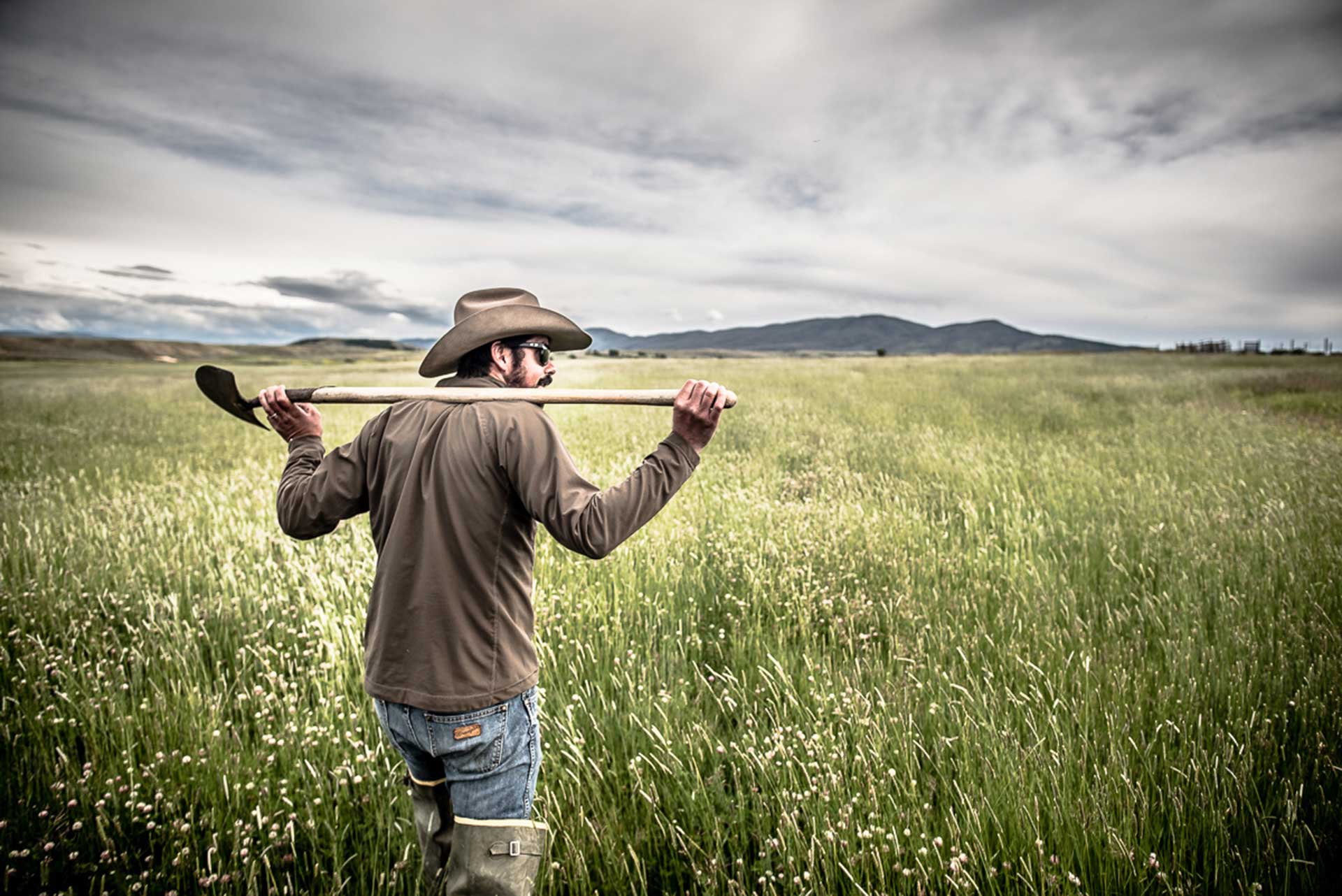 We applied for some grants, and 11 private ranches along with the Bureau of Land Management (a group called Irrigators of Lands in the Vicinity of Kremmling or ILVK for short), received funding for a pilot project to restore a riffle-pool structure on a stretch of the river. It was an exciting start. But given the scale of the problems, we needed to think bigger.
We gradually added a variety of partners, including Trout Unlimited, American Rivers, the Colorado Basin Roundtable, the Colorado Water Conservation Board, Grand County Government, Northern Water, Denver Water, Colorado Parks and Wildlife, the Upper Colorado River Alliance, the Colorado River District, and other river stakeholders.
All of them helped us to see new opportunities and think bigger.
These partners were working to build the Windy Gap Reservoir Bypass and restore habitat immediately downstream of the reservoir. For our part, the ILVK partners put together an ambitious proposal for restoring a significant stretch of the Upper Colorado River in our valley.
All of these were pieces in the larger puzzle of restoring the Upper Colorado River.
Last December, the U.S. Department of Agriculture's Natural Resources Conservation Service recognized that big vision, awarding the partners $7.75 million under the Regional Conservation Partnership Program. That money will help build the Bypass and move forward with the ILVK project, improving irrigation systems and reversing the decline in water quality and fish habitat in the headwaters of the Colorado River.
Under the plan, the ILVK group will install several innovative instream structures designed to improve water levels for irrigation while enhancing critical river habitat by rebuilding riffles and pool structure. Our efforts will have greater impact in concert with our partners' river projects upstream. A crucial piece will be restoring approximately one mile of the Colorado River's former channel currently inundated by Windy Gap Reservoir. This ambitious bypass project will reconnect the river — for the first time in decades — and improve river habitat in the headwaters area. An additional project, the Colorado River Habitat Restoration Project, will improve the river channel downstream of the reservoir.
Together with our ILVK Project, these projects, when fully implemented, will directly benefit more than 30 miles of the Colorado River and 4,500 acres of irrigated lands. It will also make available up to 11,000 acre-feet of water to improve the river during low-flow conditions.
Repairing part of a river has been a long haul. I've been attending river-related meetings for 17 years and have been part of habitat improvements and pilot projects for four years. The ILVK Project has combined two of my greatest passions — agriculture sustainability and river health. It is true that we've had moments of struggle about design issues, dealing with early frost when we're still building, and timing the contract work and funding to the immediate needs of landowners. Somehow, though, we've always found a way to move forward.What have I learned from this project? That the interests of ranchers and farmers can align with the interests of conservation groups, state agencies, water providers and other river users. The Colorado River flows through all of our lives. By working together, we can find smart, creative solutions that keep the Colorado healthy and working for all of us.